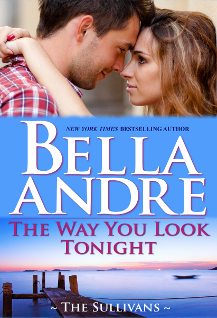 General Information:
Genre: Romance
Pages:194
Publisher:Oak Press, LLC
Book Summary (Per the author's webpage)
As a very successful private investigator who has caught most of the cheaters in Seattle with their pants down, Rafe Sullivan believes true, lasting love only happens once in a blue moon. Needing to get away from the city to clear his head, he finds the lake house where he spent the best summers of his life is now a wreck…but the sweet girl next door is all grown up and prettier than anything he's ever seen.
While Brooke Jansen is happy making and selling chocolate truffles in her small Pacific Northwest lake town, she secretly longs to experience something wild. So when her favorite "Wild Sullivan" moves in again next door after more than a decade away, and sparks fly between them, she can't stop wondering if being bad is really as good as it always seemed…and just how long it will be before she can find out.
But when their summer fling quickly spirals into deeper emotions than either of them were expecting, can they survive the heat between them? Or will Rafe make the biggest mistake of his life and end up losing the best thing that's ever happened to him?
My Thoughts:
Sweet but sexy, hot but wary, old friends but new lovers...yowza this book has it all! I immensely enjoyed this story. It was a romance with great relationships between family, friends, business colleagues and more. The steamy scenes were great, but my favorite parts of the book were how the siblings interacted, the great presents given to the parents later on, how the business partners all worked together and the true examples of trust and love that were amply demonstrated and displayed in this well -written book.
This was my first book regarding the Sullivan's and now, well now I am excited because there is a new series that I want to read and read now! BA wrote a very quick and enjoyable read that still conveyed an honest look at emotions and how people/family relationships can quickly change, not be as expected and how sometimes taking a break or taking a chance can change your entire life. I enjoyed the appearance of the other Sullivan's, the tie in with her other books (hello partly why I am ready to read more now!!), and how no detail seemed irrelevant regardless of the section of book or character involved.
Important Links:
Author
Goodreads
Twitter
Links to Purchase:
Amazon
Barnes & Noble
Disclaimer: I purchased this book on my own. All thought and opinions are my own.