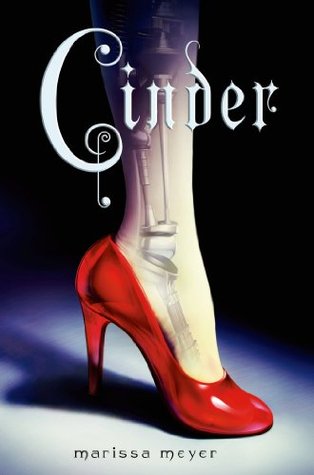 General Information
Genre: YA, Science Fiction
Publisher:
Feiwel & Friends
Published:
January 3rd 2012
Book Summary (Per Goodreads)
Humans and androids crowd the raucous streets of New Beijing. A deadly plague ravages the population. From space, a ruthless lunar people watch, waiting to make their move. No one knows that Earth's fate hinges on one girl.
Cinder, a gifted mechanic, is a cyborg. She's a second-class citizen with a mysterious past, reviled by her stepmother and blamed for her stepsister's illness. But when her life becomes intertwined with the handsome Prince Kai's, she suddenly finds herself at the center of an intergalactic struggle, and a forbidden attraction. Caught between duty and freedom, loyalty and betrayal, she must uncover secrets about her past in order to protect her world's future.
My Thoughts
Loved it. From the first page to the last page I was captivated by the writing, imagery, emotions and plot. I was hesitent to read this book because many reviews talked about the sci-fi component of the story which generally is not my genre of choice. However, I am so glad I finally read this story and mad that I waited so long because it is so good!
I did not want to put this story down once I started it. The connection between stories and emotions is interesting and while at times a wee bit predictable, the story was riveting and kept a fast action pace at all times. I loved the different spin on the Cinderella story and the different emotions that ran parallel but were different from the average fairy tale approach. I think readers of the YA, New Adult, Sci-fi, Action and more would find this a very fun and fast read. I already got the next book in the series and can't wait to see what lies in store for Cinder and more characters!
Important Links
Author
Goodreads
Disclaimer: I borrowed this book from the library. All thoughts and opinions are my own.