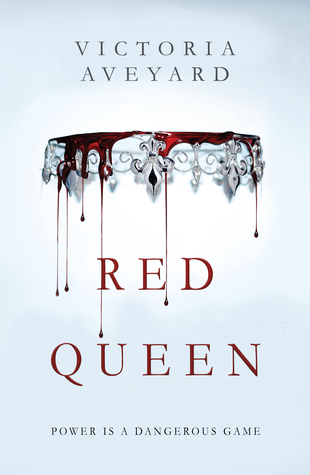 General Information
Genre: Fantasy, YA, Romance
Publisher: Orion
Published: February 10, 2015
Book Summary (Per Goodreads)
This is a world divided by blood - red or silver.
The Reds are commoners, ruled by a Silver elite in possession of god-like superpowers. And to Mare Barrow, a seventeen-year-old Red girl from the poverty-stricken Stilts, it seems like nothing will ever change.
That is, until she finds herself working in the Silver Palace. Here, surrounded by the people she hates the most, Mare discovers that, despite her red blood, she possesses a deadly power of her own. One that threatens to destroy the balance of power.
Fearful of Mare's potential, the Silvers hide her in plain view, declaring her a long-lost Silver princess, now engaged to a Silver prince. Despite knowing that one misstep would mean her death, Mare works silently to help the Red Guard, a militant resistance group, and bring down the Silver regime.
But this is a world of betrayal and lies, and Mare has entered a dangerous dance - Reds against Silvers, prince against prince, and Mare against her own heart..
My Thoughts
YASSSS...I love this story. I mean it seriously was fantastic. I was worried about reading it because so many reviews raved about it which usually does not lead to a favorite for me, but this one hit all my buttons for loving a book.
The writing is some of the best I have seen in a long time. The imagery, the feelings, the world that was created are all so vivid in Red Queen. I enjoyed seeing the character development and then whoa there the ending...it completely flipped so many things and people and how I had them in my little heart and head and y'all i LOVED IT!!! The amount of different powers and houses and how those powers were ranked was so interesting. It was like a very in-depth version of paper, rock, scissors but with superpowers.
When I thought I knew what was next to come..I was wrong. When I thought I had to be wrong..I was right. When I thought someone was gone..nope or yes..so many loops and whirls, but it still made sense and was easy to follow and enjoy and build a fantastic adventure with! Victoria Aveyard is a genius. Her way with words is truly a gift. Rarely do I get this excited about a book, series or author, but I truly can't wait to read what happens next and I really fingers crossed hope that this turns into a movie!
In case this isn't screaming with my love and excitement of this story...Yes it is a favorite for the month and year and YAS I recommend everyone read this book.
Important Links
Links to Purchase Books
Disclaimer: I borrowed this book from my library!! Love the library! All opinions and thoughts are my own.
Until my next post..love y'all!!