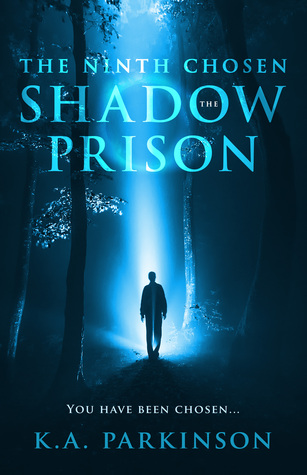 General Information
Genre~ Fantasy, YA
Published~ July 3, 2014
Book Summary (Per Goodreads)
Sixteen-year-old Macy is not your average teenager—she's a member of the Chosen, an elite group of gifted and magically talented children responsible for protecting humans from the monsters of the Hidden race. But when the Shard of the Ninth Chosen arrives at her Watcher's door with the deadly Shadow Wraiths in hot pursuit, her world is shaken. The Ninth is to lead the Final Battle against the evil forces of the Dark. And when that Ninth turns out to be Tolen Parks, a clueless seventeen-year-old who has no idea he's anything other than a freak, she figures the world is a gonner. The two of them are swept down a dangerous path that tests everything that Macy is . . . and brings out everything that Tolen can be. Amidst monsters and Radia Warriors, the pair must discover who they really are and face the heart of darkness in order to find victory . . . and their destinies.
My Thoughts
I loved every aspect of this story. I can't even describe the ups, downs, laughs, tears and gasps this story put me through...except to say I loved it and I can't wait to read the next in this series! The writing style was unique for me because I felt like the KA was able to put me into a place where I felt where each character was coming from and feeling. With every scene I was rooting for or irritated with each character! I never knew which way Macy was going to go and I was floored by some of the losses we experiences and I still think my mouth is hanging open with the ending...in a good way..I promise!!
If you are a YA or fantasy type reader you probably will not be surprised that the author has created a whole world and language, but I think you and everyone who reads this will appreciate the depth and artistry behind the world that KA created for this story. I loved learning about the different powers, creatures, the Chosen, the Hidden race and more. The story does delve into the often discussed battle between light and dark, good and evil, but by creating this world and the skills with which the characters came to life I felt that this book was unique and a fascinating read!
Important Links
Author
Goodreads
Facebook
Links to Purchase Book
Amazon
Disclaimer~ I received this book in exchange for an honest review. All thoughts and opinions are my own.
Until my next post...love y'all!!