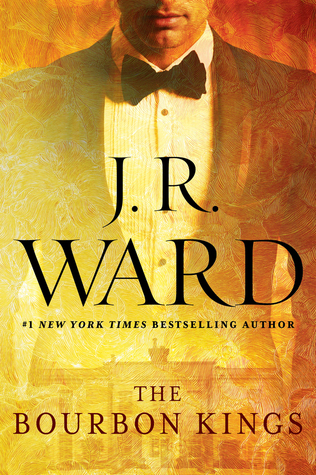 General Information
Genre: Romance, Fiction
Publisher: Penguin
Published: July 28, 2015
Book Summary (Per Goodreads)
The #1 New York Times bestselling author of the Black Dagger Brotherhood delivers the first novel in an enthralling new series set amid the shifting dynamics of a Southern family defined by wealth and privilege—and compromised by secrets, deceit, and scandal....

For generations, the Bradford family has worn the mantle of kings of the bourbon capital of the world. Their sustained wealth has afforded them prestige and privilege—as well as a hard-won division of class on their sprawling estate, Easterly. Upstairs, a dynasty that by all appearances plays by the rules of good fortune and good taste. Downstairs, the staff who work tirelessly to maintain the impeccable Bradford facade. And never the twain shall meet.

For Lizzie King, Easterly's head gardener, crossing that divide nearly ruined her life. Falling in love with Tulane, the prodigal son of the bourbon dynasty, was nothing that she intended or wanted—and their bitter breakup only served to prove her instincts were right. Now, after two years of staying away, Tulane is finally coming home again, and he is bringing the past with him. No one will be left unmarked: not Tulane's beautiful and ruthless wife; not his older brother, whose bitterness and bad blood know no bounds; and especially not the ironfisted Bradford patriarch, a man with few morals, fewer scruples, and many, many terrible secrets.

As family tensions—professional and intimately private—ignite, Easterly and all its inhabitants are thrown into the grips of an irrevocable transformation, and only the cunning will survive.
My Thoughts:
Always leave them wanting more...a cliche yes, but so true! I loved every page of this and when I reached the last page I was like NOOOO what is next! Such an amazing cliffhanger or I could say cliffhangers. I got to know I was happy with some people's current place in life, I was worried about others for health, emotional or risks being taken, and I cannot wait for the next book! At first I could not see how this book would be a series, but my goodness now I want a story for everyone.
I received the
first three chapters
a bit early to read as a preview and it got me so excited to read this book that as soon as it was published it went from my TBR list to what I was reading. I must say that the excitement I had from the first three chapters just continued to grow as I read and finished this book. If this was a tv show (and I feel it could be a movie or show) I would have it queued up to record and watch every week...hello guilty pleasure!
I really want to know more about the real mom of the story. The scenes with her and Lane or her hugging Edward..the emotion and love is tangible. I can't wait to see what happens with Tulane's older brother and his one (maybe two) love interests. His mom upstairs, well she has some explaining to do! His sister, my heart breaks but I also am riveted! It was like a romantic, thrilling soap opera on paper. I could not stop turning the pages and I loved the emotional upheaval, the family and relationship dynamics, the historical impact of other generations and society and more. J.R. Ward is a queen at writing captivating characters and stories that are fully developed and rich in details, emotions and more.
Important Links:
Links to Purchase Books:
Disclaimer~ This book was borrowed from the library~ yes I love that place!! All thoughts and opinions are my own.
Until my next post...love y'all!!