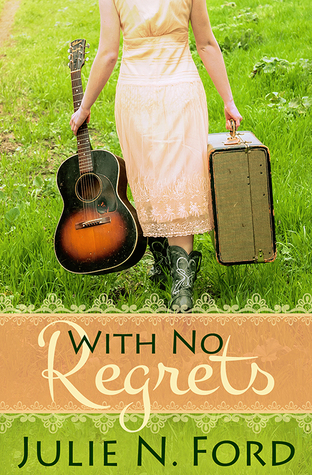 General Information
Genre: Romance
Publisher: White Star Press
Published: June 1st, 2015
Book Summary (Per Goodreads)
Living With No Regrets Is Harder Than It Seems
Finley isn't exactly sure when her life began to feel unfamiliar. She suspects the transformation started long before she caught her husband and fellow garden club member doing the white-trash-two-step on her new Bernhardt sofa. Now free from the shackles of a loveless marriage, and with her children off to college, she's finally able to go searching for the missing pieces of her heart.
Finley's best friend, Cathyanne, is already working hard to ensure that Finley finds true love this time around. But when Finley is unwittingly tossed into the arms of two men—their sexy trainer and her neighbor, a popular country star—Cathyanne fears finding the right guy will be more complicated than she ever could have imagined.
For Finley, building a new life feels as impossible as flying a paper airplane to the moon. But maybe, just maybe, with the right help, she will find her whole heart—even if it's in the very last place she thinks to look.
My Thoughts
I liked this book. It was sweet, sad, funny, romantic, and more. It was a fast and pleasant read, but I did not love it. I can't say I love it because I felt I knew the romantic ending (and was right) very early into the story.
(Personal issue I have, but I don't know feeling like I know what will happen in a book!)
However I must say there were several things that I loved about this story. The writing was beautiful and well done. The words helped create vivid imagery. Additionally the characters were well developed and very likable or irritating:) The romance in this book was entertaining and for the most part very implied rather than explicit. My favorite part though was her friendship and the story that occurred between that friendship with her best friend Cathyanne. The scenes with these two had me smiling, nodding, crying and furthermore it is what I think about the most when I reflect back on this book. I do not see myself putting this story in my will re-read pile, but I am glad I read this book and found this author.
A video from Julie for your viewing pleasure
Important Links
Links to Purchase Book
Disclaimer~ I received this book in exchange for an honest review. All thoughts and opinions are my own.
Until my next post...love y'all!!