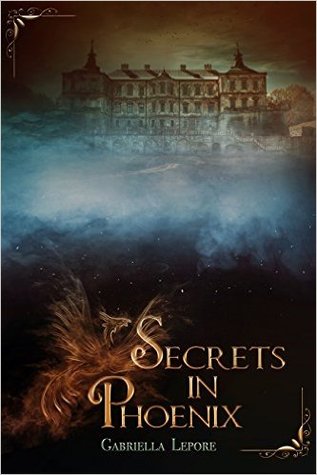 General Information
Genre~Fantasy, YA
Publisher~

Oftomes Publishing
Published~ October 13, 2015
Book Summary (Per Goodreads)
When Sophie Ballester and her twin brothers Sam and Todd are uprooted from their home and sent to a remote boarding school run by their Great Aunt Ness, they stumble upon a hidden room that holds a secret—a secret that will change everything.
The people of Phoenix Holt are not what they seem.
In fact, nothing is.
I did not see that coming. Really that one sentence sums up my reaction to the book . . .which makes me incredibly happy! Some of the story is very straight forward, but other parts of the story make you think something has to be a certain way to only find out later that you were oh so wrong.
I enjoyed the writing style, the descriptive languages and the use of magic in this story. All three created the world of Phoenix Holt and brought it to life. When the story talks about the Phoenix sculptures, the angry eyes, the cemetery scenes and more I picture it playing out in my mind. The youth of the boarding school is the big shocker to me...I mean all boy schools (not that surprising)...what the school's mission is and how the boy were admitted...that got my attention!
If you like books that have a bit of a suspense, leave you wondering what will happen, are very descriptive and involve the YA crowd I would recommend you go try this story out! It was the first time I read a book by Gabriella Lepore, but it won't be the last:)
Disclaimer~ I purchased this book with my own money. All thoughts and opinons are my own.
Until my next post...love y'all!!