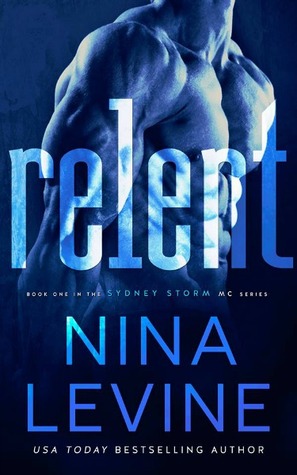 General Information
Genre~ Romance
Published~ February 23, 2015
Book Summary (Per Goodreads)
Evie Bishop grew up loving Kick Hanson. He loved her, too. They were inseparable. Best friends who looked out for each other. Until the day scandal hit their families and ripped everything apart, changing the course of all their lives.
Kick follows a dangerous path that leads him to the Storm MC where he spends his days buried deep in a violent and lawless world that is slowly consuming his soul. Evie works hard to escape the hopelessness that threatens to swallow her after her family is ripped apart. She builds a stable life for herself, however it's devoid of the one thing she has always longed for - Kick.
The love these two have for each other never wavers but sometimes in life, love isn't enough. Even in the times they find each other again, they can never make it work. Kick fights against bringing Evie into his world and Evie refuses a life with Kick if he won't fully commit to her. However, when circumstance throws them together again, Kick knows he must finally make her his. The trouble is, Evie's done. She loves him but she believes their chance to be together has long passed.
When Kick finally stakes his claim, will Evie relent and give their love another go, or has Kick left it too long to go after the woman who has owned his heart forever?
Relent is the first book in the Sydney Storm MC series. This is a spin off series to the Storm MC series. Readers do not have to read the Storm MC series to read this one.
My Thoughts
So glad that we got a story about Kick! He appeared in several of the Storm MC stories, essentially any time the chapter or King was discussed. I thought he seemed sarcastic and hiding some story...boy was I not expecting his backstory.
NL takes us to Sydney for the start of the Sydney Storm MC series. I love how it ties into the Storm MC series, but is different. I can't wait to see certain stories and characters! Evie and Kick have a great story that covers emotions, history, family drama and laughter. The background behind their relationship and family dynamics was interesting. I love and appreciate how NL brings a different background, issue, dynamic to each of her characters. Evie is a feisty, sarcastic and loving individual who I would love to see interact with Velvet and Madison. I just think those three would have some fun conversations and adventures!
I enjoyed the flashback scenes that this book provides, but depending on how you enjoy reading you might find them distracting. I enjoyed the character development and introduction to this chapter dynamic. I enjoyed this couple and seeing the Storm MC back in action, but I must say that this is not my favorite couple or adventure with the Storm MC members!
Important Links
Link to Purchase
Until my next post...love y'all!!