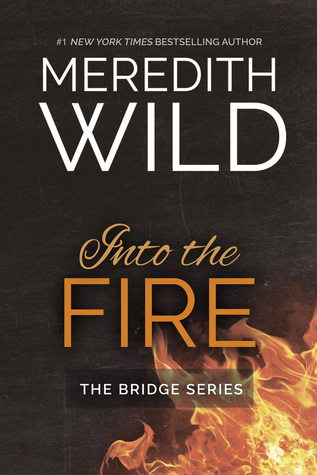 General Information
Publisher~ Waterhouse Press
Book Summary (Per Goodreads)
Darren Bridge is living a bachelor's dream. When he's not running into burning buildings with his crew, he's training the flavor of the week at his brother's gym. Few women have ever been off limits...until Vanessa. Smart, beautiful, and legs for days, she's unlike anyone he's ever met. Too bad he's sworn to leave her alone.
Overworked with no end in sight, Vanessa Hawkins hasn't had a vacation in nearly two years. When Cameron and Maya's destination wedding takes her out of the office for a much-needed break, she finds herself struggling to resist her attraction to the best man. Darren is dangerously good-looking with enough charm to make any hot-blooded woman want to drop her panties and enjoy the ride, no matter how long it lasts.
When they return to the city, Darren realizes the single life has lost its glimmer. But with everything else on her plate, Vanessa doesn't have room in her life for a man, let alone a player. Can Darren find his way into her heart and convince her that he's worth the risk?
My Thoughts
I have seen ads, reviews and the beautiful covers for Meredith Wild books for quite a while, but had not read any until recently...well let me tell you I am now a full fledged Team Wild lady!! Her writing and stories are just phenomenal. Into the Fire is her newest release (out on June 21, 2016)and I loved it. In the last month I may or may not have read all of her books (eck..so good though!)
But focusing on this new journey into Darren and Vanessa's story...This story is told through two POV and it switches between the two characters effortlessly. I loved the romance and story between Darren and Vanessa, but what really struck me was how there were other story-lines for them individually and as a couple that was woven into the story and played such an important backstory. If you enjoy strong characters you will love this couple because they are both independent and full of some great lines! The main story-line, side stories and character development made the book so strong and relateable in some context because the characters had this great relationship and intimate times, but it also addressed the reality of work, self-doubts, conflict, past behaviors,etc.
This is a standalone book with a HEA. I did read it before I read On my Knees and had no problem following their background, the group dynamic, the personalities, etc. However, I immediately read On my Knees upon completing this book and feel that if you read it in the publishing order the characters and some of the background might be a bit richer and more developed. I completely enjoyed the writing, characters and story. I can't wait for more books from MW!
Important Links
Links to Purchase Book
Disclaimer~ I received this book in exchange for an honest review. All thoughts and opinions are my own.
Until my next post..love y'all!!