I am a HUGE fan of the literary works by Nicholas Sparks. I remember when I never had read his books (not always the biggest fan of the movies and I had watched several movies first) and then the summer my graduate assistant had me try one out...it was love. The way the stories flow together, the emotions, the feels, the twists and turns...they captured my attention, heart and my need to not always have a predictable story from cover to cover! For those not sure about it, my hesitancy from the movies was due to I felt they were a bit too cheesy (sorry!!), but the books they ring true in emotion and not cheesy at all.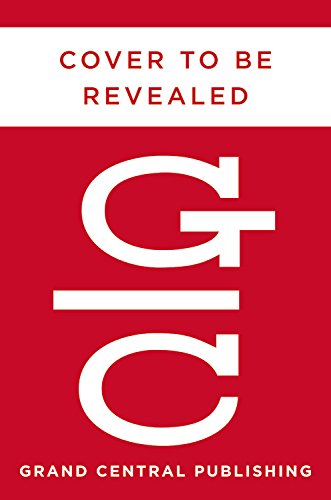 Recently an email went out to those subscribed to his newsletter that he has a new book that will be released soon!! WHAT?!? I truly was checking his website a few weeks ago because I was looking at my bookshelf and realized a had not seen a new book by him recently. So...the purpose of this post is to 1)share the great news of a new release, 2) let you know when he reveals the cover I will post that as well 3) share the synopsis with you and where you can pre-order his book and 4)show off the title~ See Me

(such a fitting NS title when you look at his other titles

)! Yes y'all, basically I needed to express my excitement:)-!!
So without further ado...please enjoy learning a bit more about the next Nicholas Sparks book.
Title~
See Me
See Me Website~
This website has all the information I am sharing and more! I just wanted to share in case you are not someone who checks out author's pages for updates or subscribed to newsletters. (if you can handle more emails you should subscribe to your favorite authors as you get news early, teaser chapters, and more!)
Synopsis (via Nicholas Sparks website)~
Colin Hancock is giving his second chance his best shot. With a history of violence and bad decisions behind him and the threat of prison dogging his every step, he's determined to walk a straight line. To Colin, that means applying himself single-mindedly toward his teaching degree and avoiding everything that proved destructive in his earlier life. Reminding himself daily of his hard-earned lessons, the last thing he is looking for is a serious relationship.
Maria Sanchez, the hardworking daughter of Mexican immigrants, is the picture of conventional success: with a degree from Duke Law School and a job at a prestigious firm in Wilmington, she is a dark-haired beauty with a seemingly flawless professional track record. And yet Maria has a traumatic history of her own, one that compelled her to return to her home town and left her questioning so much of what she once believed.
A chance encounter on a rainswept road will alter the course of both Colin and Maria's lives, challenging deeply held assumptions about each other and ultimately, themselves. As love unexpectedly takes hold between them, they dare to envision what a future together could possibly look like . . . until menacing reminders of events in Maria's past begin to surface.
As a series of threatening incidents wreaks chaos in Maria's life, Maria and Colin will be tested in increasingly terrifying ways. Will demons from their past destroy the tenuous relationship they've begun to build, or will their love protect them, even in the darkest hour?
Rich in emotion and fueled with suspense, See Me reminds us that love is sometimes forged in the crises that threaten to shatter us . . . and that those who see us for who we truly are may not always be the ones easiest to recognize.
Release Date~
October 13
Pre~ Order~
Amazon
Barnes & Noble
Walmart
Itunes/Ibook
IndieBound
Books A Million
Thoughts~
The synopsis sounds great! As y'all know I love NC literary or artistic works so naturally this is a favorite part of NS works for me, but this one REALLY is because Wilmington was my college home, my graduate school home and my first professional job home..aka has a serious place in my heart! I am a Tar Heel fan, so we may have to see how far the Duke connection plays (eckk..haha just kidding b/c it is a NC school, but seriously I am a Tar Heel fan), but I think this synopsis sounds great and I can't wait to get my hands on his next book!
The email also contained a video which shared that this book was similar to The Guardian and Safe Haven. Well, let me just tell you how excited that made me because my favorite NS book is The Guardian (I mean seriously with Singer..my heart..he is still my favorite character). I have posted the video that NS shared via Youtube below.
Cover Reveal~
Date not released..but hopefully soon!
What is your favorite Nicholas Sparks story? Movie? Let me know!
Until my next post y'all...have fun and love ya!